NAEPC Webinar: Complimentary Webinar Co-hosted with the Society of Financial Service Professionals - Rewirement: Rewiring The Way You Think About Retirement
Date:
Tuesday, June 28, 2022
Time:
12:00pm - 1:00pm ET
Speaker:
Jamie Hopkins, JD, MBA, CFP®, LLM, CLU®, ChFC®, RICP®
Join us for this complimentary webinar co-hosted with the Society of Financial Service Professionals. Please note the special date and time.
Program Overview:
Behavioral finance is still in its infancy stage. But the way behavioral finance applies to the even more challenging distribution phase of life has almost been unexplored. However, there are significant lessons to be learned from the way people make decisions in life that can be applied to create a more confident and successful client by simplifying their retirement income decisions. This program will address common misconceptions and assumptions that often prevent clients from building robust and flexible retirement plans. Attendees will then learn how to determine the approach that fits their clients' retirement goals and behaviors.
Learning Objectives:
Better understand how people make decisions

Review best practices for retirement income planning strategies

Discuss how to better reframe conversations to help drive better decisions

Understand how setting a framework for retirement income planning through nudges can improve overall outcomes for clients

Review the top retirement income risks
Featured Speaker:
Jamie P. Hopkins, Esq., MBA, CFP, LLM, CLU, ChFC RICP is the Managing Partner of Wealth Solutions at Carson Group. He also serves as Finance Professor of Practice at Creighton University's Heider College of Business. A nationally recognized writer and researcher, Jamie is a regular contributor to Forbes, InvestmentNews and MarketWatch. A highly sought-after speaker in the financial services industry, Jamie has also been featured on Wall Street Journal podcasts, NPR radio and Fox radio, and has made multiple appearances for NBC10 Philadelphia, PBS and USA Today. He's been published in dozens of financial, educational and legal journals and developed educational materials for The American College's CFP®, CLU®, ChFC® and RICP® programs, along with CE programs for attorneys. Jamie is the author of "Rewirement: Rewiring The Way You Think About Retirement," which released its second edition in 2021. Jamie was selected by InvestmentNews as one of the top 40 financial services professionals under the age of 40 in 2015. And in 2017, he was selected by The American Bar Association as one of the top 40 young attorneys in the country. Jamie was also named a Lawyer of Distinction and elected to the prestigious role of an American Bar Foundation Fellow. Before joining Carson, Jamie was an associate professor of taxation at The American College of Financial Services in the Retirement Income program, and served as the director of the New York Life Center for Retirement Income. Jamie received his Bachelor of Arts degree in political science at Davidson College in North Carolina, where he was captain of the Division I Men's Varsity Swim Team. He attended Villanova School of Law, where he earned his Juris Doctor degree and graduated with honors. He received his Master of Business Administration degree from Villanova University Business School. Jamie also holds his LLM from Temple University and four financial planning designations, the CFP®, CLU®, the ChFC®, and the RICP®. He co-created the Retirement Income Certified Professional® (RICP®) designation.
Register through the Society of Financial Service Professionals website by clicking the "Register Now" button below. If you are not a FSFP member choose "Continue as a Guest" when registering.
Thank you to the Society of Financial Service Professionals for co-hosting this webinar with NAEPC.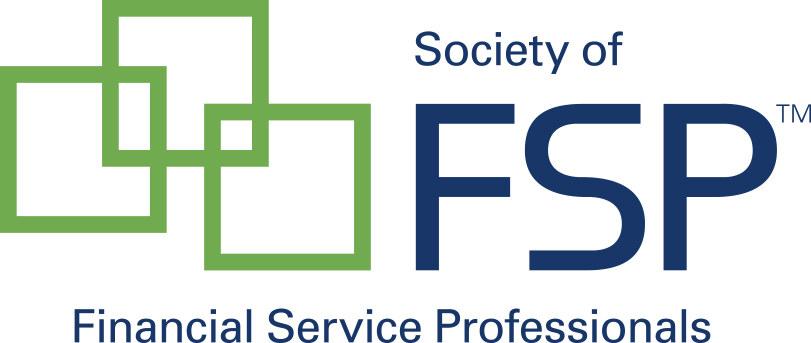 See all upcoming and previous webinars
The Robert G. Alexander Webinar Series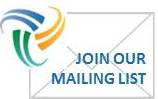 The Robert G. Alexander Webinar Series was launched in September 2013 to provide estate planners with accessible, high quality, multi-disciplinary and supplemental education. Programs typically take place on the second Wednesday of each month at 3:00 pm ET.
Not able to attend on the live date and time?
Register anyway! We'll send you a link to the webinar archive so you can view it at your own convenience.
---
Fees
Registration is available for individual webinars or by purchasing a yearly series subscription, which offers access to all of the programs scheduled during the calendar year for one discounted fee.
Individual
Series
Type
$40
$280 ($360 value)
Accredited Estate Planner® designee or Estate Planning Law Specialist certificant
$40
$280 ($360 value)
Student (available to a student who is enrolled either full or part time in an undergraduate or graduate program, majoring in the disciplines of legal, accounting, trust, insurance/financial planning, or philanthropy)
$60
$420 ($540 value)
Member of an affiliated local estate planning council or at-large member of NAEPC
$100
$700 ($900 value)
Non-member
$250
$1,125 ($2,250 value)
Council meeting / group gathering (one feed to be shown in a single location to a group that has gathered together)
Additional feeds available for $25 per feed per webinar by contacting us after the initial registration.
---
To Register
Individual Program: Click on "register here" on the page associated with the program you will be attending live or on-demand. ​
Series Subscription: REGISTER FOR THE SERIES. We will send you an email after your registration has been processed with instructions about how to obtain log-in credentials for each program.
---
For Our Councils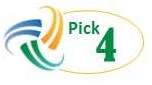 NAEPC understands that councils want and need compelling virtual programming options to supplement their regular calendar of events. To accommodate this need, NAEPC is offering affiliated councils on-demand* access to any four webinars for a reduced cost of $400. Choose the "Pro-Rated Group Gathering" option on the online registration form and we will contact you promptly for your selections and to provide the program links and accompanying materials.
Councils that wish to offer continuing education credit must become the provider with their state and/or governing body.
*NAEPC will provide a website link and password to the recorded version of each webinar you choose, which can be used to show the program to council members and guests who have gathered together in person or on a virtual meeting. Please allow up to three business days after the live webinar to receive the link to the recorded program.
---
Continuing Education Credit
Continuing education credit is available at most webinars for Accredited Estate Planner® designees. In addition, a general certificate of completion will be available for those who feel the program satisfies their continuing education requirements and are able to self-file. It is the responsibility of the attendee to determine whether their state, discipline, or designation will allow one to self-file for a distance-learning program. Please contact webinars@naepc.org prior to attending your first program if you have any questions with regard to the availability of credit.
---
Event Conduct Policy
By registering, all attendees agree to follow the NAEPC Event Conduct Policy at each webinar.
---
Questions
Download the handy webinar FAQ page, email us, or phone the national office at 866-226-2224.